Discover a new god-tier 3D fighting game! The original concept of "HIERS TO THE WRATH" gives you the merciless power to transform one of the 16 fierce fighters into Ancient gods mid-fight!
Change yourself into powerful deities and gains new special moves for truly epic duals. Play as the god of thunder, of the deads, of the fire and more during electryfying fights in high-speed and hyper-brutality.
Discover an easy to play, complex to master gameplay with an avalanche of exciting strikes, combos and dodges but also feast your eyes in front of top-notch graphics that you won't ever forget.
Go beyond the fists and kicks and go through the Story mode for dark and thrilling chapters where all the characters are involved in high stakes!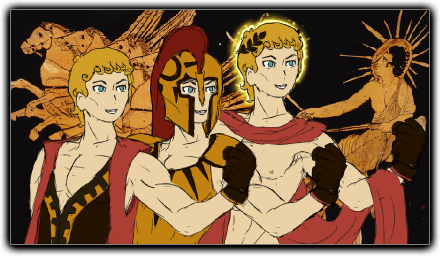 12 uniques fighters, and more to unlock, transform and fight as mythological gods as Odin, Appolo, Lucifer and more!
With detailed looks, lovely faces and handsome shapes, you won't have enough to look at with this attractive cast. Don't forget to check their transformation with stunning costumes and out-of-this world design.
Play with fighters from all around the world from France to Cameroon and Japan to Canada!
Capoeira, Kick boxing, Muay Thai, Krav Maga,... each character has their own martial art for you to master.
Want more? There is still room for new fighters as not less than 10 fighters can be unlocked by purchasing one of our 5 upcoming DLCs. Coming to a total of 26 playable characters!
And let's face it now, with all fighters having one, or even two, unique transformation(s), we could just say that the game's got up to 59 playable characters!!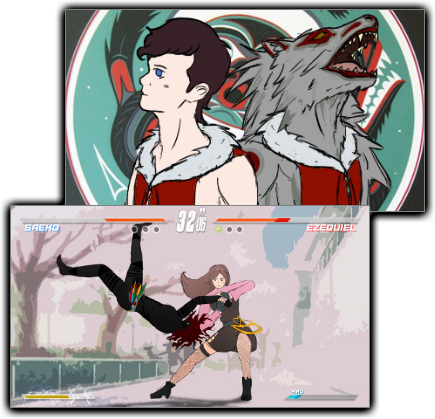 Live an in-your-face versus experience with brutal hits and, visually striking cinematics special attacks, the WRATH MOVES!
Drool over 16 highly dynamic and interactive stages from around the world as you hit your opponents, throw them over a riff or launch them in every traps you can find!
Bored of typical versus plays? Try our alternative mode such as TYPHON mode where your Life and your Deity meters are intertwined giving you all new strategies to play with.
Also, The dynamic tag battle system lets up to four players pummel each other with exciting unique tag moves and TAG WRATH MOVES.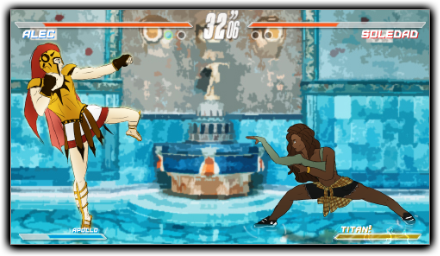 Beginners don't have to be afraid of the game ropes with our step-by-step Practice modes, from the playful Tutorial Mode to the more complex Command Training Mode where you learn and master all characters' combos!
Go deep into the HEIRS TO THE WRATH universe with the thrilling STORY mode! Filled with hollywood-like cinematic sequences blending flawlessly into fierce battles. Follow how a group of fighters with divine powers, the Heirs, has to investigate and to stop Ancient Gods from creating a new world pure and religious. You won't see the twist and turns coming!
Test your strength with the ASCENSION mode and make your way to the Pantheon by customize your fighters' abilities and make them succeed gradually challenging trials. Only the best will see the top!
It's you against the world with HEIRS TO THE WRATH ONLINE! Connect you in and compete against online opponents in various mode as VS Battle, Tag Battle or Tournament for unique in-game prize! You can even add players in your friend list and train with them or make your own tournament. Do you have what it takes to become god-tier champion?